Hari ni genap laaa 8 tahun saya & hubby bergelar suami isteri....pada tanggal 25May02 kami disatukan....aduhai....betapa cepat masa berlalu....
To hubby:
Do know that i cherish every moment that we have spent together tak kira la masa susah or masa senang!!!!i hope our marriage will last forever till death do us part!!!!Tho it has been 8 wonderful years,but MyLoVE for u hasn't change a bit!!!!i still do love u like 8 years before,infact my love has tremendously grows more and more each day....there's notting much i can give u darling ,i only hope that u are happy being my better half, my dearest hubby and a loving daddy to our balqises!!!!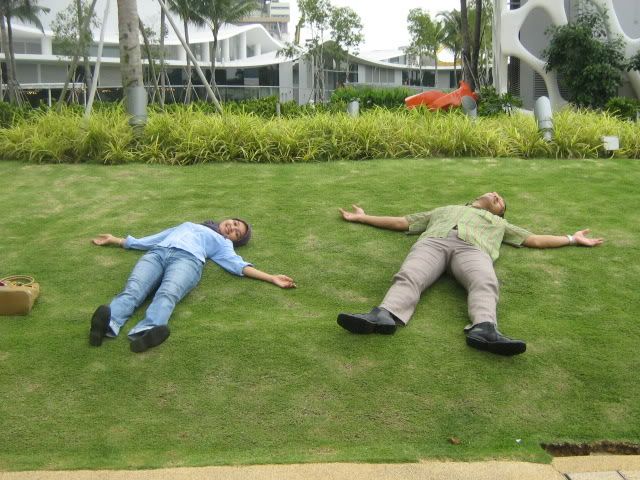 both pics kat bawah ni jer yg masa kitaorg dg duk sini... Tu pun rasanya pic tahun 2008....iskk...dah lama!!!!sorry pic baru sumer lam lappie...yg belum sempat upload pun ada!!!!
Sempena tarikh ni jugak saya nk wish Happy 8th Anniversary to Adie darling with her Tuan Besar Mr.Nazri...and also same goes to my dear friend Aida Norazmira and her loving hubby Mr. Halim!!!!And to sesapa lagi yg sambut anniversary hari ni....
May our marriage last forever and ALLAH's blessings will always be with US all!!!!amin.....