HAPPY BIRTHDAY to our darling RAISHA!!!!!
Pejam celik pejam celik tau2 dah sampai pun tarikh 22hb MAY nih....
Rasa mcm sekejap sgt 1 thn nih...but syukur alhamdulillsh coz the whole 12 mths nih dia membesar 100% depan mata saya dan 100% oleh tangan saya (well maybe 10% di tgn daddy la kan :p )
Today there was no special celebration for her ....we only took all the balqises to have some suppertime & muffin cutting session at Cafe Larica...
Tho i had in mind to throw a small party for her...maybe soon..or tunggu weekend kot!!!!
Anyway...i have some pics to share incase u guys missing our face!!! ;p (ada ker org miss nk tgk muka we all?????heeeee )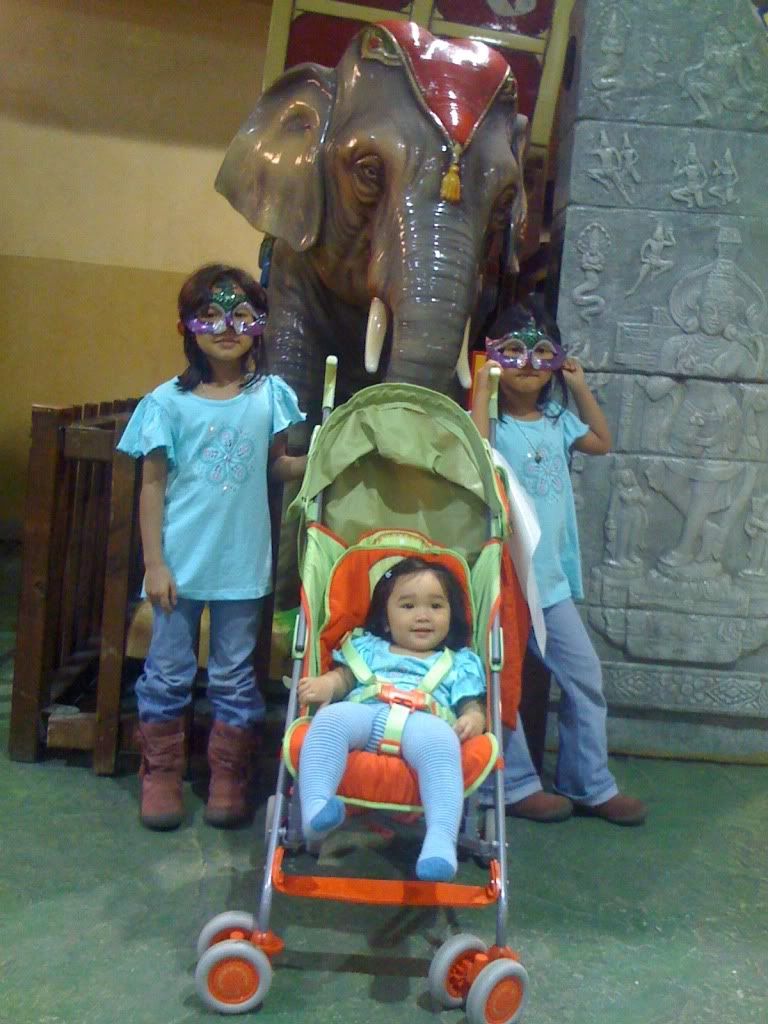 all our balqises....the big sisters had their mask on....next Tuesday they'll have a masquerade competition so tu lah kena carikan diorg mask tuh !!!!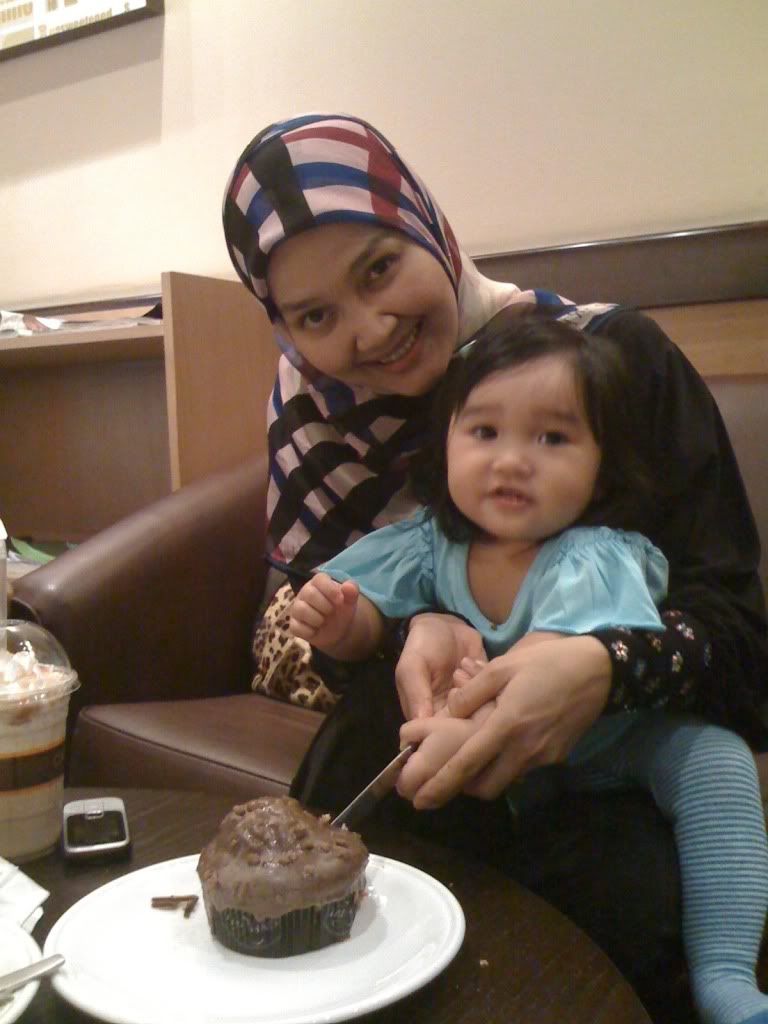 Muffin cutting session.....
well... The lappie is still not functioning so i still need to use this "hubbypunyerphone" to blog ....adoi....sabaq ja laaa!!!!!